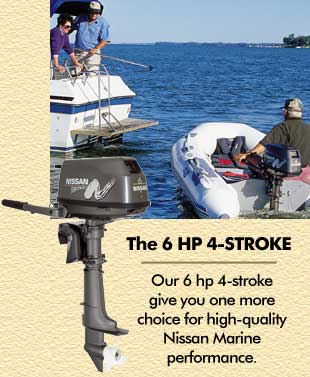 The 6 hp 4-stroke is the perfect choice when you need big power in a small package!
This fuel conscious outboard comes loaded with standard features which include a 12 liter (3.1 U.S. gallon) external/separate fuel tank, shallow water drive to help
maneuverability in low water levels, through-the-prop exhaust for quiet operation, and a compression release device on the pull cord for quick, easy starts every time. This outboard even comes with a visible oil pressure indicator, located on the front motor cover for convenience, to warn you of a possible low oil level.